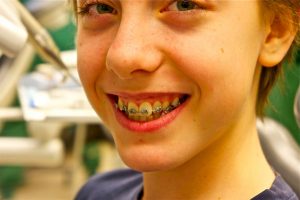 Evolution is the fundamental idea in all of life science – in all of biology. The concept of evolution is not only restricted to life sciences, but it also expands to those applying it clinically in our day-to-day practices. Constant updating of clinical knowledge and latest technology has become a very crucial and vital aspect of dental practice, in order to provide expert patient care. The orthodontic practice has evolved so much so that it becomes mandatory to keep yourself updated and abreast. The latest US news reveals that Orthodontist is the best job in the United States in 2016. To keep up with this trend, there is no doubt that orthodontists have to learn the latest and provide the best. We are now going to highlight the five secrets that help you improve your orthodontic practice.
Incorporate "Custom Smile Design"
A recent exciting venture in orthodontics is the liberty to design your patient's smile and customize it to their facial and dental features. A new smile design system called Insignia incorporates a unique method of indirect bonding combined with the use of custom-designed bracket and wires. It utilizes the impressions of the patient's dental features and converts it into a three-dimensional model which could be used to manufacture brackets that can be in turn be placed with the use of precision placement guides for the most accurate level of indirect bonding. A series of corresponding arch wires is used in conjunction to improvise efficient tooth movement.  The best part is that it is very comfortable for the patient as it is purely customized to the patient's features. This system has met with high success rates and increased patient compliance.
Learn all about Clear brackets
Efficient tooth movement can be achieved better with braces than clear tray systems. However, the need for a more esthetic system has always been in demand. Clear brackets have helped us overcome this limitation. Retaining its power to maximize effective tooth movement, it provides us the added benefit of helping improve patient compliance due to better esthetics during its use.
Practice Orthodontic mini-implants
The bane of having anchorage loss in the anchor teeth can be efficiently overcome by using the novel applications of mini- implant system. They act as Temporary Anchorage Devices and are known for their ease of use. They can be used as a secure, fixed point for bringing about teeth movement, at the same time, they help prevent unnecessary tooth movement elsewhere. They can be easily placed and removed whenever necessary, hence increasing patient compliance and treatment efficiency.
Provide passive self-ligating braces to your patients
The traditional active ligation system has known to produce heavier forces for the desired tooth movement and hence producing more patient discomfort. With the advent of passive ligating devices, this limitation has been overcome. It incorporates a slide mechanism that opens to allow the provider to place the wire inside and then close it, creating a slot where the wire is free to glide inside. This system hence brings in the necessary patient outcome with lesser active forces and improved patient comfort.
Plan with the Cone-beam Computed Tomography
The advent of Cone-beam Computed Tomography has brought in the boon of visualizing the dental and the craniofacial structures in a three-dimensional view. This novel modality has given the orthodontist the liberty to visualize the dental structures in any desired angle and take the diagnosis and treatment planning for the orthodontic patient to the next level.
By being constantly updated, dentists and orthodontists can be better prepared to deliver the best patient care, by enabling their patients to choose their most appropriate treatment plan. Learning is a continuous process- make it a habit! Be part of our American Academy of Clinical Orthodontics program to prepare yourself with the clinical education that is second to none!